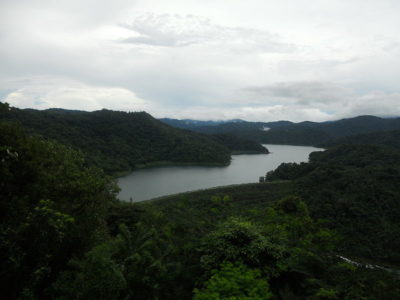 Target: Harry Kim, Mayor of Hawaii County
Goal: Protect threatened regions from volcano-related environmental hazards.
Major blockbuster films often focus on spectacular explosions and rivers of fiery lava. As the ongoing Hawaii saga demonstrates, sometimes the most dangerous volcano hazards arise from  environmental pollutants. Fissures compounded by the recent eruption of the Kilauea volcano have poured untold amounts of methane and other toxic substances into the atmosphere. Now, residents face renewed anxiety as a potential ticking time bomb in the form of a geothermal plant stands in the crosshairs of the Kilauea eruptions.
Lava flows recently penetrated the grounds of the Puna Geothermal Venture Plant: a highly controversial structure that has long drawn the ire of nearby residents for its potential environmental hazards. Unfortunately, those fears may come to fruition if the aftereffects of the volcano come into contact with the dangerous gas utilized at the plant, most prominently sulfur dioxide.
While officials have taken precautions such as removing flammable liquids and plugging wells on the plant, alarm still remains high. This is a largely untested problem, and just one misstep or one unpredictable factor such as high winds could trigger an environmental and public health disaster.
Sign this petition to urge regional leadership to do the responsible thing and draft strong, environmentally conscious emergency response plans, including possible relocation of this facility.
PETITION LETTER:
Dear Mayor Kim,
Monitoring for atmospheric threats, potential mass evacuations, emergency closures: these represent just a few of the many unique dangers faced as you confront a previous hypothetical catastrophe scenario come to life. The Kilauea volcano has already claimed dozens of structures in Hawaii, but the threats posed to the Puna Geothermal Venture Plant present the greatest danger yet.
Hawaii relies upon this plant for much of its power, but with this reliance also comes immense responsibility. Time will tell if the danger indeed passes, but another disaster drill-turned-reality may strike at any time. Please take this opportunity to evaluate, to analyze, to listen to both experts and your community, and to prepare.
Heed the dangers to the environment and to the people…the people who have long warned you of these dangers. Take the necessary steps to neutralize these dangers, even if this means relocating these facilities to a safer place. Let this plant be a true source of power, not a harbinger of inevitable catastrophe.
Sincerely,
[Your Name Here]
Photo Credit: Nikbert16