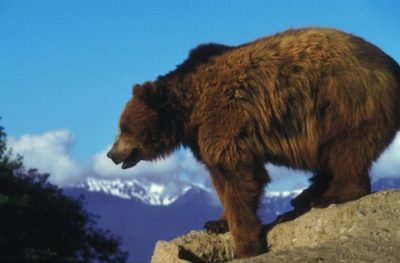 Target: Ryan Zinke, Secretary of Interior
Goal: Don't drill in the Arctic Refuge.
Last December, the Trump Administration announced a plan to reopen the Arctic Wildlife Refuge for oil and coal drilling. Since the announcement, Trump has been auctioning off rights to the land to oil companies, deciding to open the Refuge up to the highest bidder. Recently, a list of over 100 different companies, religious leaders, community organizers, and various financial institutions have sent a letter to the companies bidding, alerting them that drilling in the arctic is a bonafide bad idea.
A new letter is being gathered by hundreds of environment organizations, community activists, and generally people who care about the environment, in order to send a more powerful message to those who seek to destroy our planet. Stand with us in adding to the voices in the letters and declare that arctic drilling is ultimately a disastrous idea.
PETITION LETTER:
Dear Secretary Zinke,
I will open this letter with a quote by one of the other letters sent to you: "Any oil company or bank that supports drilling in the Arctic National Wildlife Refuge faces enormous reputational risk and public backlash. Their brands would be associated with destroying pristine wilderness, contributing to the climate crisis, and trampling on human rights."
The sentiment expressed is simple: If you choose to let the Arctic Refuge be opened up to drilling and environmental chaos, then you will receive a backlash that is unimaginable in scale. The Earth can not sustain any more damage and the public is at their wit's end when it comes to offshore drilling. We need substantial change and we need this change to happen swiftly. If you do not put an end to this monstrous plan to drill in the most preserved nature refuge we have in this country, we will have to end that plan for you.
Sincerely,
[Your Name Here]
Photo Credit: US Fish and Wildlife Service