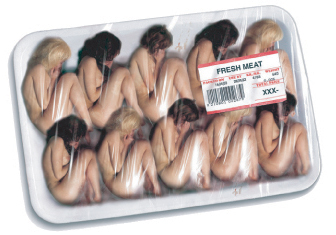 Cambodia, an exotic land filled with bright colors, city lights and ancient temples is a popular vacation spot. A remarkable country with exquisite culture holds one of the darkest secrets alive today. Very much a real and disturbing reality; we come to unfold this problem and discuss the problems of human trafficking in this area. In fact, children as young as 5 are being sold as slaves in exchange for sex. A problem that has been around for a while is being made worse by the problems caused by climate change.
The sex industry in Cambodia has been around since 1999. Human trafficking is happening due to thousands of victims in need of natural resources like food, water and trees. It affects 2-3 thousand children and young teens each year. Families are deceived by con artists telling them that their daughters will work for hotels, restaurants, hair salons or complete clerical work in order for them to bring money for their families. Truth is, con artists actually take their daughters into sex industries and force them to have intercourse with older men.
The livelihoods of most families that live in rural villages are affected by the changes brought on by climate change in that area. According to the United Nations, women feel these affects the most. United Nations Environment Programme (UNEP) reports that, "Lifestyle and well being of women is put in greater danger by climate change, associated with a high rate of human trafficking."
UN Under-Secretary General and UNEP Executive Director, Achim Steiner declared, "Women often play a stronger role than men in the management of ecosystem services and food security. Hence, sustainable adaptation must focus on gender and the role of women if it is to become successful." Climate change will take a toll on environmental living especially women development.
Most of women development effects from climate change can result from: increased temperatures, severe weather, rise of sea level and droughts. Three main issues of climate change that can be linked to human trafficking are:
Water: As climate change causes droughts, it would be more difficult to attain water. As women are forced to travel greater distances to find and capture potable water they are at a higher risk of kidnapping and con-artists who are linked to the sex trade industry.
Agriculture: Climate change causes severe weather patterns that could make temperature rise and fall more drastically making seasons shift. As these seasons shift crops will be affected the most. It would be difficult for people to grow food. To offset the decrease in crop output women would be forced to look for better paying jobs to pay for food they otherwise might be able to grow themselves. The need for higher economic stimulation would make these jobs offered by sex trade con artists seem more valuable than they might have before.
Trees: Climate change and the resulting droughts would put a strain on the forests that supply the paper industry in Cambodia with their trees. As paper mill production drops workers may lose their jobs and would in turn be forced to look elsewhere for employment.
The lack of economic growth in Cambodia has made women's lives even more difficult than before. The lack of education in this area for women makes them think that human trafficking is one of their only ways out. Researchers from the UN have concluded that women in developing countries are likely to be victims when being exposed to exterior threats. In a recent study by United Nations, trafficking has gone up by 30% in Cambodia since 2009 which may be linked to the increase in climate change during that time.
Solutions to climate change may revolve around education and technology use. To overcome this risk we need to find a way to provide green technologies, retain water and other natural resources. Foundations should contribute money to different types of energy sources that can offset the effects of climate change while at the same time providing security for the lives of women.
The United Nations in Cambodia is currently working with the royal government of Cambodia to support the development of policies, action plans and training for government officials towards human trafficking. They are promoting a victim-center approach to all human traffickers teaching them how to take measures to fight the sex trade system. UN is also providing education for sex slave victims in rural areas. With education, women are less likely to become victims if they understand the dangers that they may face.
Support Cambodia human development reports (CHDR) along with the United Nations Cambodia to stop sex trade and provide women with the education and technology to aid and improve their livelihoods from the effects of climate change.
You can help by signing this petition here to stop Cambodia trade acts which includes prostitution, human trafficking and the deterioration of human rights!
Photo Credit: http://www.burgessct.com/wp-content/uploads/2011/01/HumanTrafficking.jpg